WG – INNOVATION AND TECHNOLOGY TRANSFER
ABOUT
Due to the European Commission's EUSDR Action Plan, WG Innovation and Technology Transfer processes the following Actions:
"To foster cooperation and exchange of knowledge between SMEs, academia and the public sector in areas of competence in the Danube Region."
"To eliminate cross border barriers and bottlenecks to people and business – Seamless Europe for a liveable Danube Region."
"To improve business support to strengthen the capacities of SMEs for cooperation and trade."
"To improve framework conditions for SMEs in areas where competitive infrastructure is missing."
TIMELINE
Danubian Initiative for Innvation and Technology Transfer (Draft 10/04/2012)
ONGOING ACTIVITIES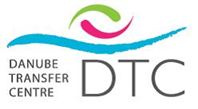 The pilot project is the establishment of Danube Transfer Centers (DTCs). The first Danube Transfer Centers were established in 2012 in Cluj-Napoca (Romania), Bratislava, Nitra (Slovakia) and Novi Sad (Serbia). Currently there are ten implemented DTCs all over the Danube Region. The DTCs improve the technology transfer between industry and research and fulfill their bridging function. Furthermore the DTCs support the transfer of technologies and innovation between countries.
Contact
Daniela Chiran (Senior Project Manager)
Steinbeis-Europa-Zentrum
Phone: +49 721 935 19 132
E-mail: chiran@steinbeis-europa.de